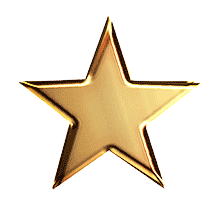 Hello to Oak Class and Parents!
First of all, and most importantly,  WELL DONE! It has been lovely to see all the work that has been completed on Google Classrooms and  Mrs Johnstone and I have enjoyed reading your messages. You are all doing so well in strange circumstances!
It's really important to remember to be kind to yourselves in these different schooling days. If you are struggling with a piece of work please remember you can always ask us about it, or complete as much of it as you are able and then move on, or even just leave that piece of work and have a go at something else! If school work doesn't happen one day for some reason,  please don't worry! Keeping safe, well and happy with your families is the most important thing! At the bottom of the page is information about Kooth.com, a free, online counselling and emotional wellbeing platform for young people in Lancashire aged 11 to 16.
I will post your weekly timetable on Google Classroom and then post your daily tasks on Google Classroom.
I will be continuing to post a chapter of our class book, 'Letters From the Lighthouse' which you can listen to and read along if you wish!
English
If anyone is struggling with any grammar issues, offline your text book in your folder should help if you look up the relevant page. Or you could look for help on:
If you decide to leave an English task, Purple Mash has lots of English activities you could try instead.
Offline, you could practise some of the year 5 and 6 spellings – think about how we learn them in class: rainbow writing, tennis spelling, alphabetical order etc. Purple Mash has lots of English activities you could try. Or write a diary, or poem or story. Or read a book! Many of the activities on our weekly timetable will also be offline, although the actual task will be posted be able to be completed offline.
Maths
Again, BBC bitesize is great for maths help:
Online you could go on Times Tables Rock Stars and NumBots as well as trying out the games and activities on Purple Mash.
Offline There is also the arithmetic book in your folder and the list of links for videos to help with maths topics is in your folder and also on google classroom. You could practise times tables: write them out in different colours, make the numbers in a times table into a picture or pattern or make them into a song! You could play a board game that involves counting – card games are good for this too! Or make up your own game that involves an element of maths – think of the board games we made together in Year 4 for inspiration!
Other subject areas
 VALUES DIPLOMA:  GOING FOR GOLD STAR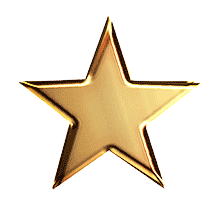 As a class you have worked towards gaining your St. Wilfrid's Values Diploma Gold Award. Now you can 'upgrade' it to achieve your Gold Star Award :
Look at the list of challenges and choose 3 tasks that you have done over the last year.
For each task, think about which values you used to help you complete it. 
Create an evidence sheet for each challenge 
Ask a parent to read through your sheets and then e mail* them to  
1016bursar@st-wilfrids.lancs.sch.uk with the subject GOLD STAR AWARD.                 
                 The deadline for entries is TUESDAY 7TH JULY   
                                                                 *Please note, the evidence sheets must be emailed by your parent.
VDip Gold Star Individual Challenges                                   
  VDip Gold Star Individual Challenge Evidence Sheet
 In History our topic this term is WW2 and I will post work on a Monday that is related to it, including an offline activity where possible.
On Tuesdays I will post an Art activity. You can use this to kickstart your creativity or if you have your own ideas offline just go for it – remember to send me a picture if possible and save all of your art pieces for an exhibition later in the school year!
 In Music, have fun creating some beats in a new app on Purple Mash called 'Busy Beats'! Click here for details:
Science
If you've completed the work on ANIMALS and HABITATS move onto this half terms topic – ADAPTION, INHERITANCE and EVOLUTION
On Fridays there will be different activities: personal study, French, computing etc. Look at the weekly timetable and at the work posted on Google Classroom.
Again, please don't worry if you can't access something or are struggling with work – just have a look at some of the online or offline activities above! 
 Extra Challenges
Many children in Year 6 have been asking what they can do for extra challenges! Why not have a look at the lessons on the BBC and pick something you like the look of? They are organised into year groups.
For PE you could join in with Joe Wicks on YouTube each day! It has been lovely to see some of you and wave at a distance whilst on our daily walks! I missing seeing you in class so much so please keep in touch – and keep reading! 🙂
Online Safety Message
Some of our learning tasks in Oak Class involve finding out information online. Please remember to include 'child', 'children' or 'kids' in your search. This will help to filter out any adult/unsuitable content.
Check out the key message:
Don't forget…
Always remember what KS says: If you have 'yukky feelings', then Say NO, Walk Away and Tell a Trusted Adult. The same rules apply online as in real life. Ask an adult if you are unsure about ANYTHING online. Make good, sensible choices and ask for help if something goes wrong.
Would extra support be helpful to you?
Kooth.com is a free, online counselling and emotional wellbeing platform for young people in Lancashire* aged 11 to 16, offering counselling, information, and forums for children and young people.
The Kooth website allows young people to gain anonymous access to advice, support and guidance on any issue that is affecting their wellbeing
Access 365 days a year to counsellors who are available from:
12 noon-10pm Monday- Friday, and 6pm-10pm Saturday and Sunday
Log on through mobile, laptop and tablet.